Upgrade Your Indoor Air Quality.
In our modern world, a lot of people have this false notion of air pollution being limited only to outdoor settings. They imagine the inner-city smog of some industrialized setting with a depleted ozone layer. They envision a haze wafting in the air in some urban place during the summer, exhaust pouring from a maze of exhaust pipes in some traffic jam. Rarely do people consider the air inside their home as being more toxic. The reality of air pollution, however, is much different than what most people believe. Studies actually show the air inside our homes and workplaces is often far more polluted than the mostly fresh air floating around outside.
At Hilliard-Dublin Heating & Air, we strive for all residents in the Hilliard and Dublin, OH areas to live in comfort. Upgrade the quality of the air you and your family breathe daily. We offer a range of Indoor Air Quality products from humidifiers to smart thermostats, and more. 
Indoor Air Quality Services
As part of our 100% Satisfaction Guarantee, we pride ourselves on having highly-skilled technicians, friendly customer support, high-quality products, and top-ranked HVAC services. Schedule services with us today!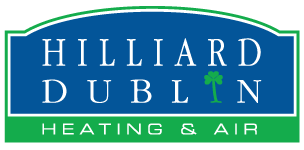 Humidifiers
Add some humidity to your home today with one of our great deals on a new humidifier + Installation.
Air Filters
Air filters keep your homes dust and allergies under control. Get a new new air filter today!
Dehumidifiers
Reduce the humidity in your home today, with one of our great deals on a new Dehumidifier + installtion.
UV Lights
UV lights can help to protect your home from biological threats, like the common cold and more. Get new UV Lights today!
Thermostats
Change your daily routine up with a new smart, or programmable thermostat today.
iWave-R Air Purifier
The iWave-R creates cleaner, healthier air for you and your family. Call us today to get one of your own!
We've Got The Indoor Air Quality Deals, You Want!
At Hilliard-Dublin Heating & Air we think Indoor air Quality is pretty important! We want you and your family to benifit from superior air quality, so we've put together some of the most competitive deals in the industry to help you get the Indoor Air Quality at a price you deserve.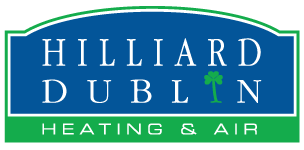 $699 Whole Home Humidifier + Installation
Save $200 | Regular $899
Top 3 Signs of Poor Indoor Air Quality.
Unusual Odors
There's a chance these smells might be emanating from mold or mildew growing inside. You could also have some kind of pest infestation. Depending on the type of smell, there could also be chemicals floating around, or you might be detecting the smell of decomposing dirt, dust, or some kind of debris on your surfaces somewhere in the home. Whatever the case, we encourage you to give us a call.
Mold and Mildew
High humidity environments are ideal for mold and mildew growth, especially environments lacking adequate air circulation. Mold and mildew are types of indoor air pollution known to pose health hazards. If you are noticing a musty smell in your home and you discern green and/or black spots on any of your surfaces (especially around sinks, tubs, toilets, and other areas that are regularly exposed to moisture), contact a professional for help.
Allergies
Often, allergy symptoms are in response to dust, pollen, and other irritants floating around in the air in your home. These types of particles tend to be more concentrated in enclosed areas like dwellings as opposed to outdoor spaces where the air is fresh. Because modern homes are tightly insulated to keep the warm and cool air inside, allergy symptoms become worse indoors. If you are struggling with allergy symptoms, you should consider taking steps to improve your Indoor Air Quality.
Our Installations are Simple and Easy.
We start by taking out your old equipment and disposing of it in an environmentally friendly manner. We'll be clean and respectful upon entering your home. We'll install a brand new system of your choice, our technicians will help you pick the best one. Depending on your installation package, we'll install added components, such as a thermostat, humidifier, dehumidifier, and UV light. Lastly, we reconnect the ductwork, calibrate the controls, and run tests on the new system to guarantee everything is in prime working order. After we double-check every bit of our work, we'll walk you through the installation, teaching you how to use the new system and making sure you're 100% satisfied with every detail and you completely understand how to operate it.
We service all brands of heating and cooling equipment, including top brands like Carrier, American Standard, Amana, Coleman, Trane, Comfortmaker, Frigidaire, Bryant, Gibson, Goodman, Heil, Maytag, Lennox, Rheem, Tempstar, York, and more.
No matter what kind of heating or cooling system you have, no matter how old or rare it is, we are the right team to call for help.
If you want to upgrade your home's heating or cooling system, or if you need assistance covering the cost of repairs, we encourage you to take advantage of our financing offer. We at Hilliard Dublin Heating & Air have joined forces with Wells Fargo Bank to make the Carrier® credit card1 available to help our customers in keeping their home comfortable year-round.