Local Reviews
for New Albany, OH
Powered by Nearby Now
---
Isaiah C.
I found the condensate drain trap clogged as well as the pressure switch areas clogged. I cleared both areas and continued diagnosing furnace. I found the issue to either be with the gas valve or the control board. I quoted repair prices and also gave the customer a quote on replacing the system. Customer will contact us with decision. System operational upon departure.
Near
Pickett Pl,

New Albany

,

OH

43054
Isaiah C.
I performed a diagnostic on a gas furnace. I cycled heat on at the thermostat downstairs inducer is on gas valve opened but no glow from ignitor. Tested for OHMs or resistance and there was none, tested continuity none indicating the loop has broken. Tested for voltage from the board and it is giving 122v to the ignitor which should be more than enough. The ignitor is broken visually. Removed old one and piece showed customer they approved repair.
Near
Silver Charms Way,

New Albany

,

OH

43054
Isaiah C.
I performed a diagnostic on a York 90% gas furnace. I arrived on site customer has been having issues for a couple days now. Can not get blower motor to come on. I cycled furnace on, inducer good pressure switch good ignitor working gas valve opens propane system. Blower fails to come on high limit opens after 2 minutes or so. Let cool off. Jumped blower motor R-G it is ECM variable speed style. Failed to turn on. Checked high voltage I have 120v on black and brown wires. Checked DC voltage coming from the board I have 5v on two different pegs and 25 on one going to the blower motor. The motor is not even attempting to move. Blower motor has failed is in warranty quoted replacement.
Near
Morse Rd,

New Albany

,

OH

43054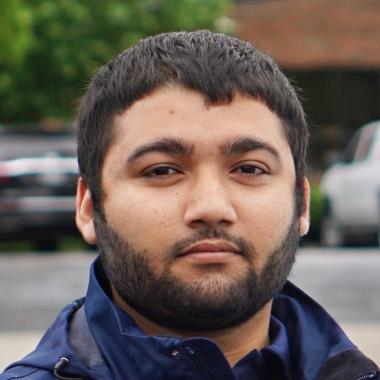 Haidar H.
I performed a diagnostic on a 90% gas furnace. I found after running furnace for a while the system would over heat and shut off. Turned down gas pressure to 3.2 from 3.7. Recommended replacing the high limit, possibly getting weak. System has a lot of issues but currently only the overheating is locking out the furnace. Furnace only over heats in high heat. Recommended replacing filter with something less restrictive. Furnace runs perfectly in 1st stage but will over heat in 2nd stage.
Near
Fodor Rd,

New Albany

,

OH

43054
Isaiah C.
arrived on site customer is having issues with eh low voltage fuse popping whenever it is powered they in the passed have been able to un wire the outdoor system and this would allow the system to function in heating. Now it is just popping the fuse whenever it has power. Or is not powering the thermostat.
Near
Palmer Park Cir E,

New Albany

,

OH

43054
Isaiah C.
arrived on site customer has two vents of some type that the covers have blown off from Sunday's wind he is worried now they are open and will let water in. His siding company said its a HVAC company's area. Not related to the HVAC but because it is ventilation they said its us.
Near
Dean Farm Rd,

New Albany

,

OH

43054