Upgrade your Indoor Air Quality, Today!
If you need to increase the level of humidity in your home (especially in the winter) we have a line of humidifiers that work with all budgets, priced affordably. Experts say the ideal relative humidity level is between 30% and 50%. If your level is too low or too high, you'll begin to notice issues like mildew, mold, dry skin, and bloody noses, etc.
If you're looking to add moisture to the air in your home, our technicians at Hilliard-Dublin Heating & Air are the Indoor Air Quality experts! We want you and your family to live in comfort, breathing the best quality of air possible. Give us a call today to schedule services!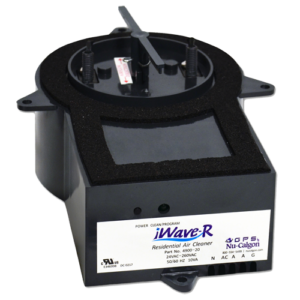 Top 2 Benefits of the iWave-R
The iWave-R is a highly innovative device that can be installed inside the air ducts of any HVAC system. It targets the outgoing air as it passes through the field of ions the system generates. These ions kill airborne mold, viruses, pathogens, bacteria, and allergens and remove other types of particles that may be causing odors, such as smoke. This is extremely helpful in providing superior indoor air quality without any ozone byproducts as a result of the process.
1.) Self Cleaning Unit
To add to all of its convenience features, the iWave-R is a self-cleaning device that requires no maintenance or need for replacement parts.
3.) Works in the Duct System
The iWave-R is compatible with a majority of existing HVAC systems that utilize air ducts. Designed for universal mounting, the iWave-R typically installs inside or outside of the duct, or it attaches magnetically near the indoor fan in the air handler.
A Whole-House Media Air Cleaner traps and filters airborne particles and contaminants passing through the duct system insuring cleaner air and is up to 85% more efficient at removing airborne particles than a standard 1-inch furnace filter. Get the benefits of a whole-house solution for improving the air in your home!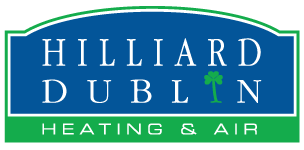 $399 Whole-House Air Cleaner + Installation
Save $100 | Regular $499
If you want to upgrade your home's heating or cooling system, or if you need assistance covering the cost of repairs, we encourage you to take advantage of our financing offer. We at Hilliard Dublin Heating & Air have joined forces with Wells Fargo Bank to make the Carrier® credit card1 available to help our customers in keeping their home comfortable year-round.