Local Reviews
for Pataskala, OH
Powered by Nearby Now
---
Isaiah C.
Capacitor or outdoor control board may have cause the Lennox AC to stop working. Cycled the system 5 times, successfully started and ran the system for 15 minutes. Customer wants to wait and see if it fails again before making a commitment to replacing costly parts.
Near
Carryback Dr SW,

Pataskala

,

OH

43062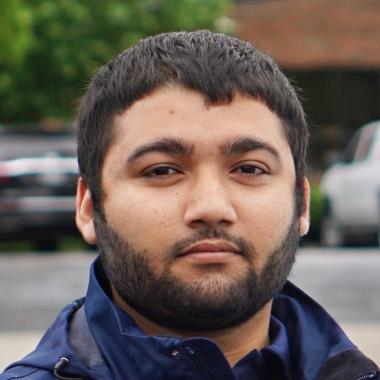 Haidar H.
Failing compressor on customer's AC. Customer has home warranty and going to contact them before proceeding.
Near
Fairgrounds St,

Pataskala

,

OH

43062
Isaiah C.
Arrived on site customer is having water issues on the floor all electric system. The 2015 Carrier system is over flowing it seems. Drain pan is clear. Found no trap on drain line causing a back pressure issue. Txv is stuck open and is not metering refrigerant at all.
Near
York Rd SW,

Pataskala

,

OH

43062
Isaiah C.
I replaced the OEM Main Circuit Control Board on a Air Conditioner
Near
Citation Rd SW,

Pataskala

,

OH

43062
Isaiah C.
Arrived on site customer says it does good when the temperature isn't above 90. On the hot days it seems it doesn't keep up house climbs to 78 degrees. At night it cools back down. Has had some water coming out of the bottom of the furnace and found a wet filter. Condensation along Lineset he washed the outdoor unit but still not keeping up.Temp drop is only 8 degrees. Outside fan and doc press or both on. Went to hook up gauges system has atlas butler customer magnetic caps on it. Was able to get liquid side to work, suction side cap is not functioning correctly. It is not decompressing the locking mechanism, will need to be cut off the system with a dremel. Talked to manager hunter h has the tools just needs to have him out here to do it.
Near
Key Blvd,

Pataskala

,

OH

43062
Isaiah C.
Arrived on site customer says the outdoor unit was still working he just had no air out of the vent. Cycled breaker on. Turned thermostat to fan on position. Tested low voltage from thermostat was getting 26.7v on the g peg to engage the fan mode. No fan came on. Capacitor is at 5.45/7.5 still enough to turn on motor. Tested high voltage coming from board to see if board is sending out the correct voltage. 0 on cool. 0 on lo heat 0 on hi heat. No dedicated fan peg. Board has failed and is not sending out voltage to engage the blower motor. Internally there is a relay on the board has went bad and is not closing to send 120v to the blower for it to come on. Price of a new control board is listed below
Near
Citation Rd SW,

Pataskala

,

OH

43062
Isaiah C.
Thermostat on cool. Fan blowing. The 2004 York Furnace not easy accessible. Outside out disconnect back in. Fan comes on, sounds very rough compressor tries to turn on. This system has a potential relay built into an additional stat capacitor. This part needs to be replaced because it is not engaging to start the compressor. Price is listed below. With this compressor being proprietary we need to go oem a universal will not work especially with no wiring diagram. Will order part and have parts department set up appointment.
Near
7th Ave SW,

Pataskala

,

OH

43062
Isaiah C.
Took temp drop is down flow system had to take temp from floor register. Temp drop at 13-14 degrees. Blower on clean filter. Outside gauged onto system 129/265 2 degree superheat 13/10 Subcool. Charge is spot on. Blower speed set at 1200cfm which is okay but I lowered to 1000 for better humidity control on this 2.5 ton system. Noticed sub cool is rising and falling rapidly between 11-17 degrees. Super heat is bouncing between 0.1-2.4. At this time it's either a bad txv or bad refrigerant with non condensible in it. Going to replace txv filter dryer and pull a strong vacuum to 250micron.
Near
Condit Dr SW,

Pataskala

,

OH

43062