Upgrade your Indoor Air Quality, Today!
If you need to increase the level of humidity in your home (especially in the winter) we have a line of humidifiers that work with all budgets, priced affordably. Experts say the ideal relative humidity level is between 30% and 50%. If your level is too low or too high, you'll begin to notice issues like mildew, mold, dry skin, and bloody noses, etc.
If you're looking to add moisture to the air in your home, our technicians at Hilliard-Dublin Heating & Air are the Indoor Air Quality experts! We want you and your family to live in comfort, breathing the best quality of air possible. Give us a call today to schedule services!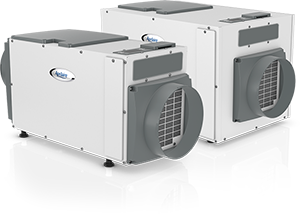 2 Benifits of Dehumidifiers.
1.) Improving Health
Do you or your loved ones suffer from asthma or allergy symptoms? If so, you probably already know that too much humidity starts to intensify those symptoms. Why? Because high levels of humidity encourage the development and growth of mildew and mold, among other reasons, and that can cause illness in even a normal healthy person. Having a good dehumidifier like the ones we offer, however, improves your Indoor Air Quality by keeping humidity levels in check, which is a wise investment to protect you and your family's overall health.
2.) Energy Savings
Dehumidifiers enable you to keep your thermostat setting a little higher while still allowing you to feel cooler. As a result, your energy needs will decline and this will give you a break on your monthly electricity bill. Furthermore, running your air conditioner less is actually better for the environment. Finally, because your air conditioner won't be working as hard to keep your home cool, it will prolong the lifespan of your system.
A Whole-House Media Air Cleaner traps and filters airborne particles and contaminants passing through the duct system insuring cleaner air and is up to 85% more efficient at removing airborne particles than a standard 1-inch furnace filter. Get the benefits of a whole-house solution for improving the air in your home!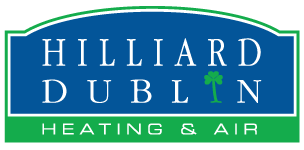 $399 Whole-House Air Cleaner + Installation
Save $100 | Regular $499
If you want to upgrade your home's heating or cooling system, or if you need assistance covering the cost of repairs, we encourage you to take advantage of our financing offer. We at Hilliard Dublin Heating & Air have joined forces with Wells Fargo Bank to make the Carrier® credit card1 available to help our customers in keeping their home comfortable year-round.