Heating System Seasonal Maintenance
Admit it, having us visit in the dead of winter for heating system breakdowns isn't the most desirable thing.
We would prefer to help our customers avoid that situation altogether with our seasonal maintenance programs. We offer programs to help maximize your heating system's performance and all but eliminate the likelihood of future repairs.
Our HVAC technicians will inspect your system from top to bottom, to catch little issues before they become big ones. That will save you time, money, and above all, stress!
As part of our furnace tune-up and safety check, we identify parts that are close to wearing out or on their last leg; we'll test for carbon monoxide and gas leaks; and we'll check all the electronics, wiring components, and switches for proper function.
We'll identify any safety and code violations; clean up and tighten and loose or dirty electrical connections; and calibrate the system's controls to improve efficiency.
We'll measure the temperature and air volume being output from your system; test for the presence of carbon monoxide that could be escaping from it; and ensure proper and adequate unobstructed ventilation is installed.
Finally, we'll discuss any issues with you, and provide a written quote and recommendations for any repairs.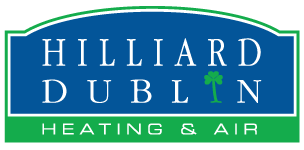 The Deals You Want, and Need!
An inefficient or poorly performing heating and cooling system will not fix itself. Avoid discomfort and get an experienced technician to figure out what's wrong with your heating or cooling system before it's too late! Learn more about this deal and schedule today!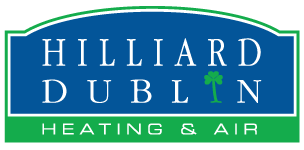 $69 Furnace Tune-Up + Safety Check
Save $30 | Regular $99
Over 45 years of HVAC Experience.
As part of our 100% Satisfaction Guarantee, we pride ourselves on having highly-skilled technicians, friendly customer support, high-quality products, and top-ranked HVAC services. Schedule services with us today!
Quality Products
We only carry top-of-the-line HVAC brands such as Trane, Lennox, Goodman, and many more. Our trucks stay stocked with equipment and replacement parts during every dispatch so our technicians are ready to solve any problem that may arise, all while being mindful of your time.
Service
We specialize in providing high-quality Heating, Cooling, and Indoor Air Quality Services in the Hilliard and Dublin, OH areas. Not sure what HVC services you need? We provide free online estimates!
Customer Support
We operate from 7 am – 9 pm, 365 days of the year (including holidays). Our courteous customer support team is standing by to answer any and all questions you may have. In case of an HVAC emergency, don't hesitate to call us right away.
Performance
Our highly-skilled, NATE-certified technicians are heavily trained on the best HVAC practices and customer interaction. When they visit your home, they'll be friendly, respectful, clean, and knowledgeable. We pride ourselves on our efficient performance, making our visits quick and painless.